Web Communications Group Logos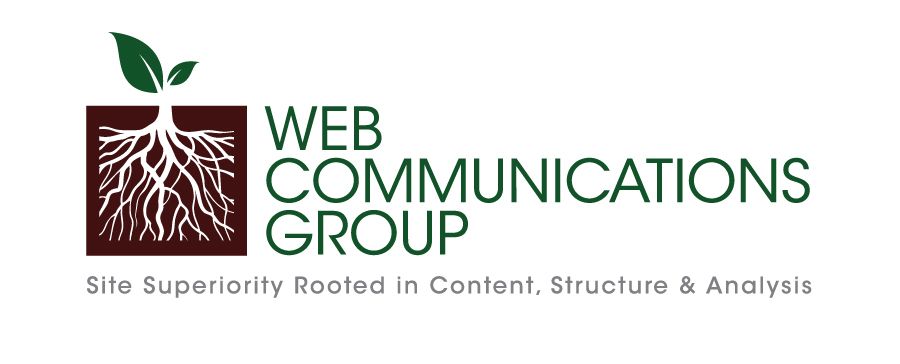 I worked with Bon's Eye, a team from North Carolina, to develop the logo for my consulting company.
I really wanted to integrate two concepts:
ants and
a tree with thick branches or roots.
The iterative process with Bon's Eye brought several really great finalists, but in the end I ended up deciding on a variation of the 3rd logo seen here, which is a brown blocked with negative, white roots, and green title text to the right.
The emphasis is that we work on what lies beneath your homepage's visuals.  We work on the mechanics and structure of a website, so the roots metaphor works well.
In the end, I went with the variation below: