Saint Raphael's Annual Bazaar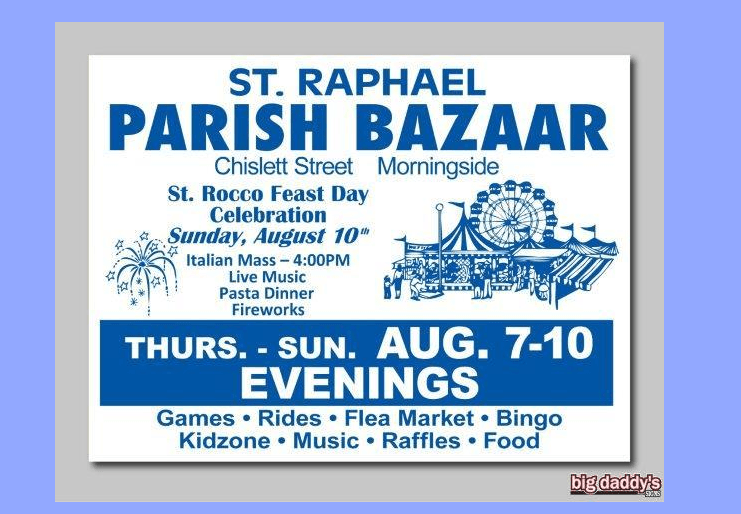 I have to admit, I feel like it's Christmas for adults. The Saint Raphael's Annual Parish Bazaar starts tonight (thru Sunday). And that means I get to eat funnel cake and hot sausages and play bingo. My kids will be spending their whole evenings in the bouncy house castles. My wife and I will buy some raffle tickets for contests WE NEVER WIN.
There's local rock bands, all kinds of junk for sale in the "indoor yard sale", games of chance, and lots and lots of people getting out of the haus to soak up some of that humid, August-evenings elixer at the carnival.
It's going to be great.