Edward Braun
Family stories often get lost in the jumble of daily life until decades take their toll, people pass away and no one is left who can fill in the forgotten details. As we age, snippets are remembered and the time comes when we wish we could ask questions, clarify details and ...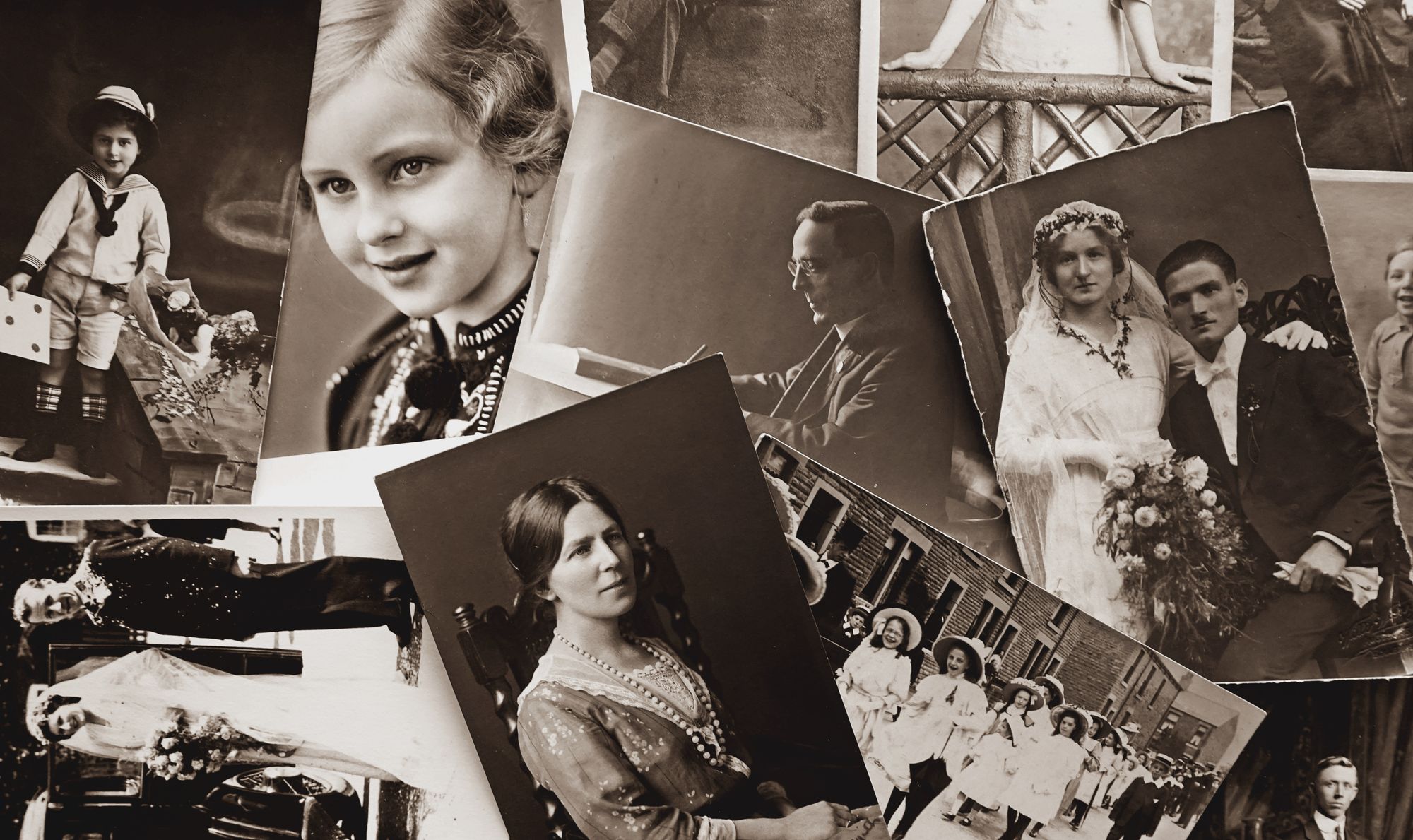 Family stories often get lost in the jumble of daily life until decades take their toll, people pass away and no one is left who can fill in the forgotten details. As we age, snippets are remembered and the time comes when we wish we could ask questions, clarify details and understand more about our origins. Maybe these thoughts are triggered by our own inklings of mortality and the hope that we in turn won't be ignored by our descendants.
I've started a search to find remnants of my grandfather, Edward Braun. His story posed a mystery because although he was a blue collar working man, he made investments far in excess of what his situation would have allowed. Did he have a secret source of income?He died long before I was adopted into the family but the stories I knew about him came back to life through items he left behind.
An old gun was the most memorable link, an object fascinating to me even as a child. It was carelessly kept around the house, and said to have been brought over from France by Michael Braun, grandfather's brother. The gun was a small, extremely ornate revolver, embellished with finely carved flowers and scrollwork. It had a dull finish and when I was a know it all teen, I decided to polish it with baking soda. I let the baking soda dry, and it was encrusted into the fine carved lines for the next forty years. So much for my expertise at antique restoration!
I vaguely knew there were some papers pertaining to Michael, too, but I was middle aged before I developed the desire to decipher them. Now I am stunned at how very old they are, and their delicate condition makes them almost untouchable. These things have been kept in my safe deposit box for decades. Handwritten in French, in flamboyant calligraphy, they date back to 1845.
Most prominent are two passports, one for Michael Braun and one for his wife, Adelaide Lehmann. Adelaide's is dated "29 Guillet, 1845″. Michael's includes this phrase:travail des enfants pour un enfant dans les manufactures usines ou ateteers which might be translated into labor of minor children in the manufacture of ???? Phrases in the passport indicate he was 14 years old, but already Adelaide was his spouse. If I understand the documents correctly, both Michael and Adelaide were born in 1830.
Although the couple had passports in 1845, they continued to live in France awhile longer. All documents show they were residents of Sainte Marie aux Mines, a valley town in the Vosges Mountains in the canton of Alsace.
The city's history revolves around mining, ranging from precious gems, silver, lead and arsenic, to coal. It is said by one account to have a 'fairy tale reputation' because of some fabulous finds which established its fame, including a 1200 pound block of silver unearthed during the Middle Ages. The Alsace Lorraine region had long been fought over by France and Germany, and despite Germanic sounding surnames, the Brauns were staunchly French.
Sainte Marie aux Mines is renown today as a beautiful tourist area, home to the second largest gem and mineral show in Europe. Held annually in June, the show draws thousands from around the world and is famous for its quality.
The latest date on a French document is 9 Juin, 1867. Beyond that, there is no clue to when they immigrated to America.
Michael brought with him a small notebook. Page after page contains postage stamp size fabric swatches, beautiful brocades, plaids and stripes. On each opposing page is a diagram, with lines representing warp and weft, and dots at various intersections depicting how the fabric pattern was created. Until everything is translated, it is hard to determine if he was a simple weaver or a more grandiose designer of textiles. From his passport, we know he traveled extensively.
All these documents relate to Michael and Adelaide, but what of Edward Braun? He may have failed to leave much of a paper trail, but he did leave the most exciting story in the family.
As a 3 year old, Edward had long golden curls, a style usually associated with aristocracy. One day he was playing with some wealthy children just outside the gate of the local nobleman's estate. A band of Gypsies came along and kidnapped the children, scooping him up with the others, assuming he, too, was worth a ransom. Quickly the village men mounted horses and raced after the Gypsies, successfully recovering the children. What a different course our family history would follow if they had failed!
It was probably sometime around the late 1860's when the Brauns came to America. We don't know who all made the journey, whether separately or together, or why they settled upon Pittsburgh.
Edward married, and had two children, Elsie and Elmer. I remember visiting them during my childhood. They lived together in Coraopolis,  PA all their lives. Both were schoolteachers. Neither ever married.
At some point, Edward's wife died and well into middle age, perhaps around age sixty, he married Alice Fitzgerald on August 24, 1903 in Allegheny (now part of the city of Pittsburgh known as the North Side). Alice was from a family of Irish immigrants. I remember her as tall, large, but not fat, rather strong and handsome looking. She was a kind and beloved grandmother to me. They had one child, my mother, Rose Ella, born July 25, 1905.
Edward worked for the Pittsburgh Railways Company as a toll taker on the bridge spanning the Ohio River between Coraopolis and Neville  Island. He was an old style European husband and father, so jealous and domineering that he sometimes required Alice and Rose to come to the toll booth with him while he worked.
During the 1920's he built a handsome house in a nice section of Coraopolis, the home where I grew up. After his death, Alice continued to live there. Rose married John Elder on August 10, 1936, which was John's twenty eighth birthday and they all lived in the house until their deaths. Alice passed on in 1950, Rose in 1969 and John a year later.
Though Edward left nothing like the letters or papers Michael kept, he did leave one fascinating set of documents: more than a dozen stock certificates along with some cash receipts for their purchase and business letters about the companies. All the stock was in mining companies. As a native of Sainte Marie aux Mines, he must have been convinced the path to fortune was through mining. But how did he pay for all this?
The toll to cross the bridge was five cents. We have no idea what Edward earned but to put the wages of the times into prospective, his daughter Rose was a legal secretary during the late 1920's and early 1930's and earned $20 a month. How did a toll taker who might have earned $400 a year, if that, invest almost $3500 in stock between 1907 and 1920?
The answer to that mystery probably died along with Edward and Alice. The companies he hoped would provide his road to riches, companies with names like The Nevada Greenback Wonder Mining Company died with the stock market crash of 1929, at least no trace of them can be found today.
The French documents await translation, keeping Braun family alive for their Twenty-first Century descendants.
-- Rose Elder Field
December 14, 2006